Started planning my current setup in November 2009. Lots of playing with software until I got the software result I wanted. And many hours on the drawing board, to visualize the "hardware" result I wanted.
My setup is three undocked FSX windows, angled to 75 degrees, and zoomed to match. This is a true 225 degree setup, hardware and software. My screen is made of plywood (I like plywood, lol), and the radius is 2.35 meter, calculated from just between the two pilots eyepoints. So the centre of radius is at the Cutoff levers. I made this visual setup 225 degrees because that was the biggest angle of a circle I could make in my sim-room, and still be able to bring the simulator out of the house, without having to remove the screen.
Thanks to Nthusim for making this kind of software available to the public. This result would not been possible without Nthusim.
This is a very flyable setup today.
Building the plywood screen
First stages of running the Nthusim software. Later, the checkerboard were aligned using a laser for a perfect result.
Assembling the simulator after building the screen.
Simulator as it is per April 2010.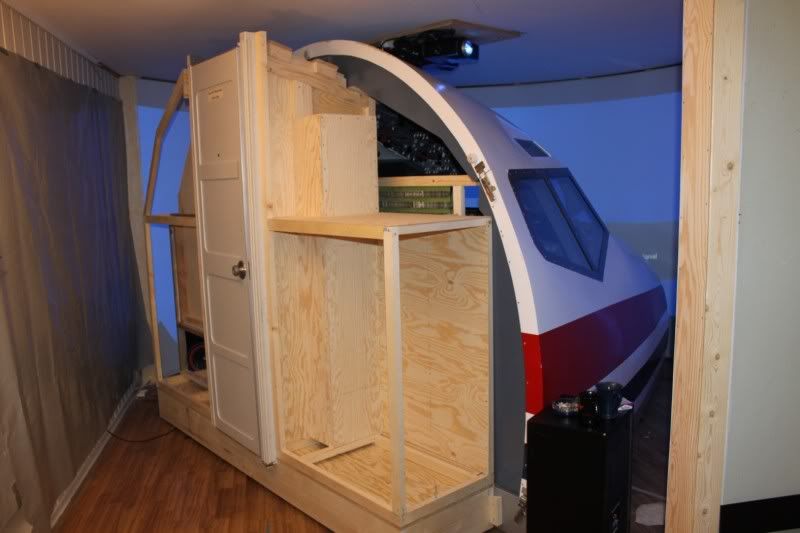 Left side view
Cockpit view
Flightdecksolutions TEAM member